Dell Master Password Generator Software 1d3b Bios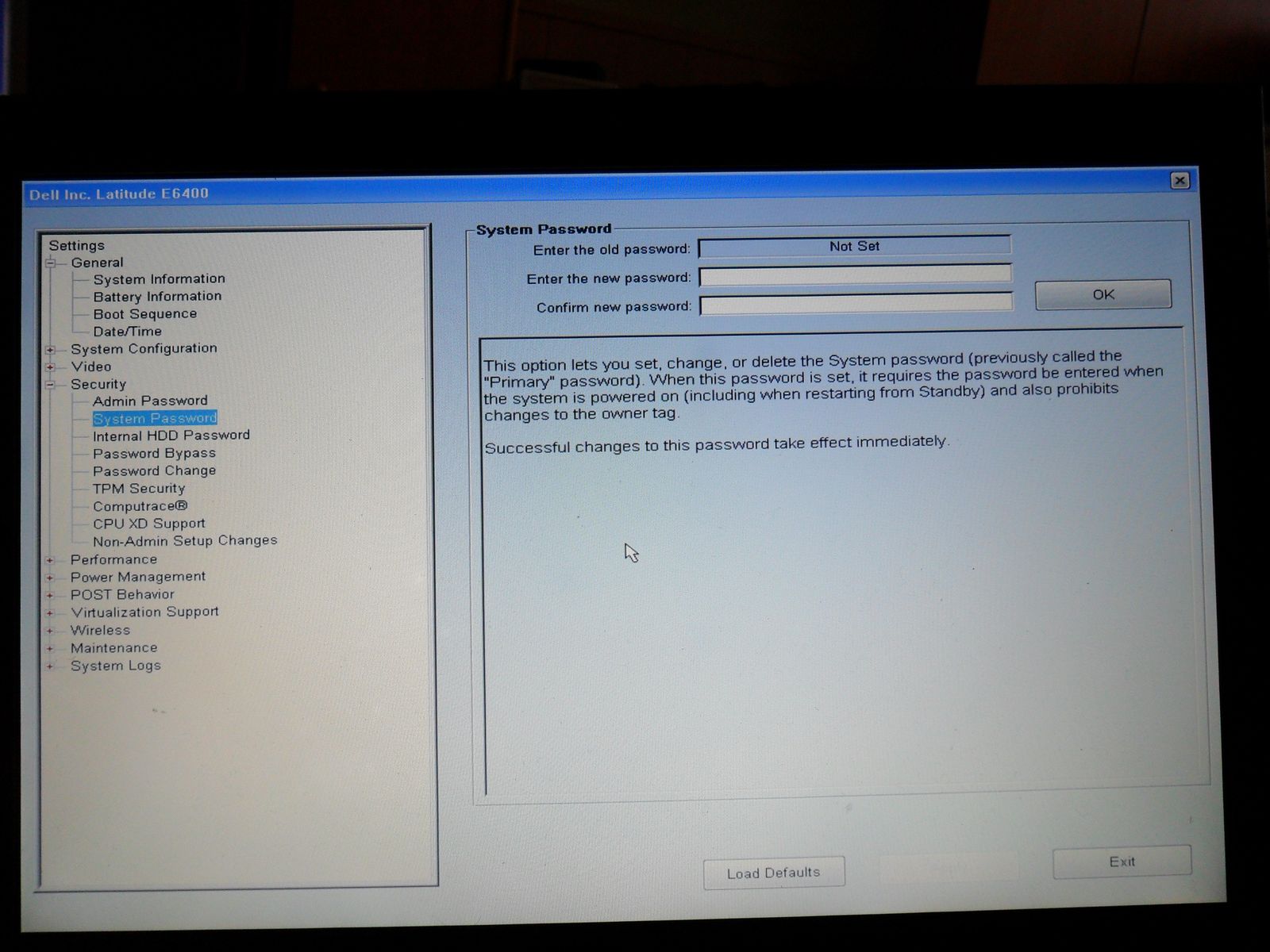 To discover a working BIOS password for your Dell, enter the Service Tag from your Dell into our password generator tool. The master BIOS password for Dell. Dell bios password removal This service concerns Dell notebooks with ServiceTag 1D3B, 1F5A, 1F66 3A5B. Simply specify the ServiceTag, and we will send to you the Master Password.
The graphics and visual effects of the Saints Row 2 are amazing. You can Saints Row 2 free download because it is fighting and action game. Saint row 2 highly compressed.
Delete BIOS-Passwords on Notebooks Don't clear the CMOS of your Notebook, because it will not reset any BIOS-Boot password or BIOS-Setup password! Notebooks have better theft protections like an additional (tiny, hidden) IC-integrated module that contains the password. Some manufacturers store the password on a hidden hard disk sector. So, the only solution is a direct contact to the manufacturer's support, where they proof that you are the legal owner of the notebook. Depending on the manufacturer, you have to send him the serial number of the notebook and you'll get (in many cases free of charge) an individual master password to unlock the notebook. Some other manufacturers even offer only the replacement of the notebook's mainboard - which will be really expensive!
The following Master passwords may be work only on very old Mainboards and Notebooks which are build before the year 2005. Newer notebooks don't have any Master passwords, or they have a special Master password which was generated by the notebook's serial number. AWARD Master passwords 01322222 bios lkw peter 1EAAh BIOS lkwpeter 256256 biostar PASSWORD 589589 biosstar SER 589721 CONCAT setup?award CONDO SKYFOX admin condo SWITCHESSW alfarome djonet Sxyz aLLy efmukl SZYX aPAf g6PJ t0ch88 award h6BB t0ch20x award? HELGA-S ttptha award.sw HEWITT RAND TTPTHA AWARD SW HLT TzqF AWARDSW j09F wodj AWARDPW j256 ZAAADA awardps j262 zbaaaca AWARD?SW j322 zjaaadc awkward j64 zjaaade AMI Master passwords ami amiami CMOSPWD amidecod AMI.KEY KILLCMOS amipswd AMISETUP 589589 AMIPSWD AMI?SW ami.kez AMI AMI!SW ami° A.M.I. Keystrokes to Enter the BIOS-Setup Different keystrokes to enter the BIOS-Setup: Keystrokes Manufacturer Del AMI, AWARD ESC Toshiba F1 Toshiba, Phoenix and later models from Late model PS/1 Value Point and 330s F2 NEC, Dell F10 Compaq Ins IBM PS/2s twice Reset Dell Alt+Return Dell Alt+'?' Some PS/2-Models Ctrl+Esc General Ctrl+Ins some PS/2-Models Ctrl+Alt+Esc AST Advantage, Award, Tandon Ctrl+Alt+'+' General Ctrl+Alt+S Phoenix Ctrl+Alt+Ins Zenith, Phoenix Ctrl+S Phoenix Ctrl+Shift+Esc Tandon 386er Ctrl+Shift+Alt +Del(num.Keypad) Olivetti PC Pro Setupdisk Compaq, Epson, IBM, Toshiba, 286er.